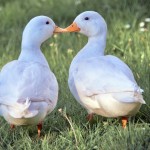 COVID-19 Update
COVID-19 Update
As the pace of change continues with daily updates from the Government, Cheryl and I had to take the Government instruction to close from 23rd March. It had become clear to us that this was the only option open to the Government as remaining open was not in the best interest of the county or country; enabling travel to continue provided a real risk of the spread of the virus to take place.
We will keep a close eye on developments on a daily basis and make further decisions in line with the advice being given with the intention of opening for business as soon as we are told to do so.
Our Business Interuption Insurance
Like most UK businesses, our Business Interuption insurance will not cover the COVID-19 Pandemic. As a result we are hoping to survive this difficult period with the understanding and support of our guests.
Our Closure
We would first of all like to reassure our guests affected by our closure that we will look after you.
We have incredible families that come to us year after year and who have been amazing with their support over the many years we have run North Hayne Farm.
If you have travel insurance or you booked using a credit card we would ask that you now make a claim. Please contact us if you require any additional help.
For those guests affected by the Government closure who did not take out travel insurance we would very much appreciate the opportunity to firstly move your booking to a similar future period that works for you. Where we are unable to provide you with an acceptable date we would then welcome the opportunity to issue a voucher for the full amount to be used against a future booking when you have a new holiday date in mind. If you are unable to help us by accommodating any of these options then we will refund the full amount of your holiday.
We realise that by moving holidays or offering vouchers we will still be left with a big financial black hole next year as we wont receive additional income from these future dates. Our own business interuption insurance does not cover us for COVID-19 so we can't rely on this to help, however, by moving bookings we hope to give ourselves enough time to plan for it's impact next year.
We will continue to contact each guest personally to discuss their holiday booking but please be patient with us as there will be a lot to get through. Should the lockdown period be extended then we will contact any bookings affected by this extension.
Balances Due
If we've not already been in touch with you and your balance was due to be paid shortly then please note that we are currently waiting on further clarification from the Government on a likely extension to the current lockdown. As soon as it becomes possible for holidays to go ahead we will contact you for your final balance.
Our guests are amazing which is why we should be
Support for us has been overwhelming, real heart felt words of kindness and understanding as well as flowers being sent to us (made Cheryl cry) and some guests insisting that we keep their deposit or even full payment whilst not asking to be moved! Many have already booked additional holidays for September and October which has helped us enormously.
The intention of this update is hopefully to give all our families that have a holiday booked with us the reassurance that we will look after them during this uncertain time. It will get better but we need to support each other over these next few months.
If you are on Facebook, Instagram or Twitter we will be providing regular updates and trying to keep our guests informed and spirits up!
We have already received some great ideas including sponsoring an animal which sound like such a great idea.
From everyone at North Hayne Farm
Stay safe and look after each other, it will get better
Posted on