Looking after our animals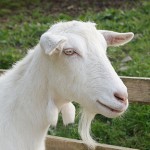 Looking after our animals
Donation NOT Diet! : Support for our Animals
During the disruption caused by the COVID-19 UK wide shutdown we have been humbled by the many kind words of support we have received from our guests.
A number of guests have focused their thoughts on the cost of continued care for our animals now that all of our bookings have stopped. We will ALWAYS put the care of our animals first should we have to, but we were taken aback by the generosity of several guests who have made donations to help with feed costs.
We told the animals about these and they got thinking (urged on apparently by a recent Facebook post that they had also seen!) and they wondered how they could ensure their treats kept on coming!! (some being particularly keen to not be starting diets while on lockdown!!)
They decided (as a team .....that are #inittogether).... to organise a line up (hopefully making you smile) and give us their BEST reasons why you should choose them for a "Donation not Diet".
So, to all you North Hayne Farmers out there of ALL ages, if you have a favourite animal and would like or are able to make a donation for them then we promise to ensure every penny goes to their ongoing feed and care costs (with of course the odd treat or two thrown in!).
Representing the Sheep
Lewecy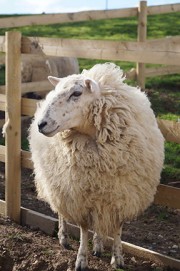 PLEASE pick me/us because we were once very cute! We are always there for you at feeding time (not saying we're greedy or anything!!).
| | |
| --- | --- |
| Superstock Nuts/Carrots | £9 |
| Total for week | £9.00 |
Representing the Goats
Bramble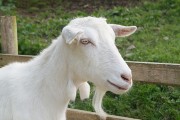 I may be huge but I'm very gentle and have a great beard! Whilst some of us (mentioning no names Blackberry) will eat your clothes; we will all make you smile
Coarse Goat Mix
£9
Straw for bedding
£1
Total for week
£10.00
Representing the Alpacas
Latte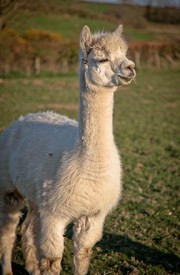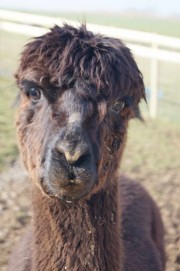 I am definately related to royalty but Cocoa needs a hair cut!
We share the food costs with the sheep so are very low maintenance.
Representing the Chickens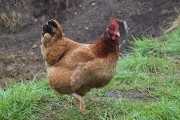 We call ourselves `The Girls` We're definately entertaining, hate food waste and very occassionally lay an egg!
Poultry Corn
£3
Bread
£1
Straw
£1
Total for week
£5.00
Representing the Rabbits
Cinamon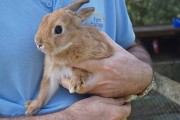 I might be the oldest rabbit but don't let that fool you.... I've still got my moves! Oh, and the other rabbits are not bad either! We score the highest on the cuddle charts :)
Carrots
£4
Russel Rabbit
£8
Cabbage
£2.5
Wood Shavings
£8
Total for week
£22.50
Representing the Donkey's
Abbott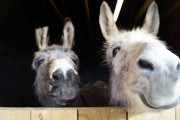 Since I arrived at North Hayne Farm back in 2008 I've given about 3,500 rides. My step count is bang'n
Costello is on a shaping plan... that's not some kind of diet by the way!
Frosty loves being with us on the farm, especially feeding times... Abbott can relate to that!
We think we're worth it, do you?
Dengie Hi Fi Lite
£15
Carrots
£2
Wood Shavings
£16
Saracen Donkey Diet
£12
Fast Fibre
£12
Total for week
£57.00
Representing the Pigs
Wilbur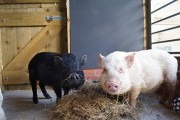 I'm super grumpy but I'll make you laugh.
Truffle says, "I have to live with him. Anyone with a brother will understand what I mean!"
Potatoes/Veg
£4.06
Pot Bellied Pig Food
£13
Total for week
£17.06
Representing the Guinea Pigs
Itsy Bitsy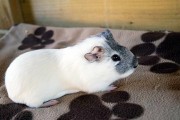 We're always so happy to see you at feeding times
Lots of excited squeeks from the others
We share the food costs with the rabbits.
Last but not least!
Representing the Ducks
Dilys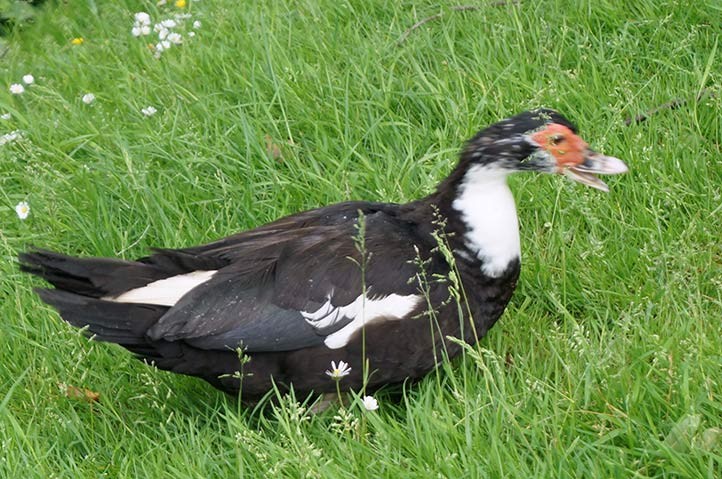 I'm the oldest of all the ducks. I'm like Supernanny, I step in to look after ducklings when their mothers need a break.
Us ducks should get your vote beacuse we're all Quackers! Plus we're great to just take time out and watch during the day and are always grateful for bread scraps.
Poultry Corn
£3
Bread
£1
Total for week
£4.00
Our current total feed costs per week are approximately £124.56.
If you would like to make a donation towards the cost of feed for the animals then they will be very grateful and very happy to let you have some quality time with them when you next come.... Hopefully not long now!
To donate, please either just give us a call to pay by card over the phone, or if you prefer you can make a bank transfer. No amount is too small. If you pay by bank transfer then just drop us an email to say how much you've donated and for which animal. We'll make sure they know.
We had several projects relating to the animals that have now had to be put on hold. If we receive more donations than we need for feed we will reinstate the following projects:-
Refurbish the chicken area and build a covered area
Build new field shelters for the Sheep/Alpacas and Donkeys
Big Big Thank you's to everyone who has already donated and to those who have been making enquiries. We have been overwhelmed by all of your support and can't wait to see you all very soon.x

Posted on