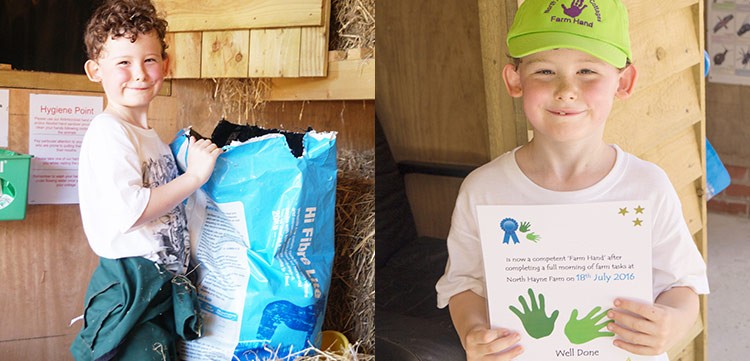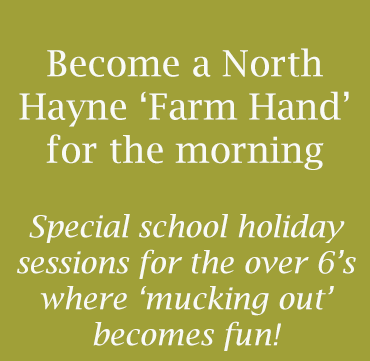 If you are Over 6 years old and would like to get more involved with looking after our animals then come and try our Farm Hands sessions.
Farm Hands sessions run every Monday during school holidays from 10am (after the normal morning feed routine) and finish at 12.30pm (other sessions during term times by special arrangement only please).
You will need to wear suitable clothing and wellies. Farm overalls and disposable gloves will be provided. If it is sunny you may need a sun hat!
Your Farm Hands session goes behind the scenes and looks at how the farm has to be managed each day including:
Health and Safety Introduction

Grooming and cleaning out the small animals and their hutches

Animal handling session (varies depending upon season)

Cleaning out the nest boxes, egg collecting

Maintenance of the donkey manege

Land Management/field walk; learning about keeping our animals safe when grazing. Hay bale fun during the summer months!

Mucking out the donkeys!
All 'farmers' will get a mid-morning break with a drink and a biscuit (one of Farmer Roger's favourites) and each 'farmer will receive a Farm Hands certificate and a fabulous Farm Cap for a hard mornings work! N.B Additional farm caps are also available for sale from reception @£9.95 each
To book a place please call us on 01769 550807 or email us at info@northhaynefarmcottages.co.uk. If you are staying with us and would like to enquire about possible places available during your stay then please come to reception.
Numbers are limited to a maximum of 6 children in a group and must be booked in advance.
Prices; £25 per child (£20 per child for siblings)