Don't want to pack your car with shopping?
Take the hastle out of your first day on holday, and choose one of the options available.
We provide several different options to suit a variety of needs
Doorstep Delivery

Use one of the local supermarket on-line services (Tesco, Sainsburys, Waitrose and Asda) and have your order delivered to your cottage after your arrival. Please help us reduce plastic use in North Devon by requesting No Carrier Bags. Thank you for your help.
Want your shopping unpacked before you arrive? Why not use our local Farmbox service? - Fresh vegetables and fruit boxes as well as local quality meats including BBQ and Picnic packs from our local farms and independent producers www.localfarmbox.co.uk. Farmbox is a North Devon business that has been setup to supply seasonal fresh fruit and vegetables and so much more, all sourced from local North Devon producers and delivered to your door. Orders are made and paid for using the internet and delivered to your door (normally the next day if ordered in time). Details of the service are included in your booking pack.
Frozen gourmet 'Jackchilli' meals from our local chef John Brazier(and Mini Toddler meals) from the farmhouse freezer or freshly cooked and delivered to order (further details provided with booking pack. Special diets catered for)
Celebrate

Why not indulge yourself and/or your partner with a choice from our range of pampering and celebration treats. Everything from celebration baskets containing the best of Devon treats, hot tub packages or a pamper session by one of our holistic therapists.
Keeping it local why we care?
Supporting local businesses is part of our ethos. One of North Devon's strengths is its wide range of quality produce. We are keen to promote and support our local economy in order to strengthen North Devon and develop an enthusiasm amongst our guests for local produce whilst on holiday as well as once they return home.
We are keen to promote a real alternative to the supermarkets and support our local economy, so therefore, appreciate your support in helping to do this.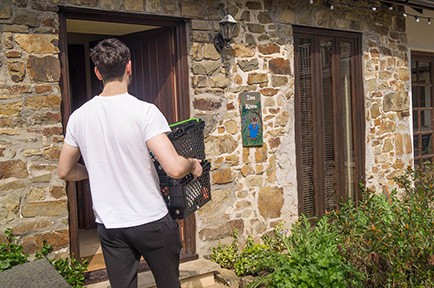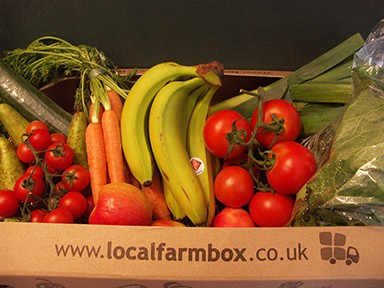 We will continue to develop our relationships with good local produce providers so keep checking our site for updates.