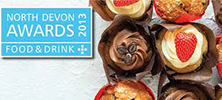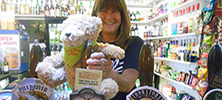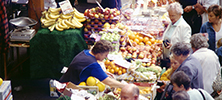 North Devon and Exmoor is a fabulous place for food and drink. With annual food and beer festivals and a wide range of farmers markets you should always be able to find amazing local produce and great pubs and restaurants.
There are numerous places where you can dine in style and have a great meal out. Some of our recommendations include:
There are also numerous local pubs, tea rooms and takeaways to discover. Visit www.visitsouthmolton.co.uk for a great selection.
If you are with us in the Autumn then take a look at our local FoodFest which celebrates the best North Devon has to offer from over 100 suppliers. Held over a weekend in October in the Barnstaple panier market it is one fesitval not to miss if you love free tasters and enjoy sampling local 'flavours'!
Don't want to go out? then why not select a locally sourced and produced meal from our fabulous JackChilli frozen meal range? A menu will be sent to you upon confirmation of booking and you will be able to choose from a huge range of extremely tasty meals which can be pre-ordered and waiting for you in your cottage when you arrive. Our local chef (John) will also deliver on the day of your choice and can even serve in your cottage if it is a special event. Please contact us to discuss prior to your arrival.
Bon appetite!