Astro Tourism! Exmoor National Park Dark Sky Reserve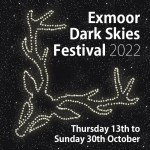 Astro Tourism! Exmoor National Park Dark Sky Reserve
In 2011 Exmoor became the 1st park to be awarded the International Dark Skies Reserve Status; there are only 19 in the whole world!
Dark skies matter. We are so lucky to have our dark skies, 80% of UK residents live under light polluted skies wich can affect human health and sense of wellbeing as well as detering wildlife.
Being able to glimpse the Milky Way, see distant galaxies and star clusters is a wonderful addition to your holiday and this year we have been actively 'brushing up' on our stargazing knowlege to make this more accessible for you all.
By changing our lighting from bright white to warm white, turning off unecessary lighting and using more sensors and timers we have managed to make it even easier. We also have a "stargazing pack" available to borrow (see reception) containing useful information, a blanket and binoculars (marshmallows not provided but thoroughly recomended too!). For those of you keen to learn more then the Exmoor Stargazing festival is held each October (13th to 30th). Autumn is great for glimpses of the Milky Way, Winter for Star Clusters and Spring for planets and galaxies, even summer will provide the odd meteor shower.
Enjoy! We would love to see your photos if you get any?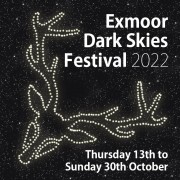 Why not check out Exmoors dark skies festival which runs from 13th-30th October. Click here for details.
Posted on