Farmer Reg's Repair Centre!
Farmer Reg's Repair Centre!
Following the passing of our wonderful Farmer Reg in June 2020 we wanted to find a way to commemorate him.
What better way than to replace an old play house with a brand new Repair Workshop, where our 'farmers' can go to 'fix' things, repair, create, and role play at being mechanics, engineers and garage managers!
With a car wash area, reception to book in those repairs or MOTS, a woodworking bench and even an electric car charger point for 'customers', this new outdoor play facility has it all and supports our sustainability ethos encouraging future generations to repair rather than replace.
Farmer Reg was a great 'fixer upper' and a mechanic in his previous life before coming to the farm and we know he would have been proud to be at our grand opening on the 1st September which also coincided with our farms 17th anniversary with us at the 'helm'.
We hope you all enjoy it x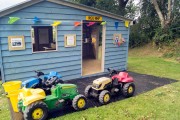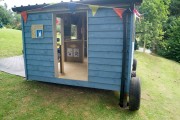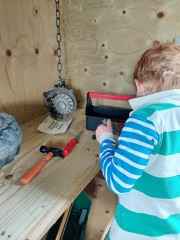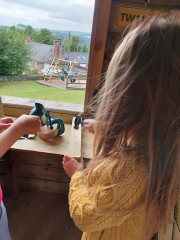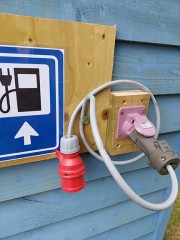 Posted on