Friends of North Hayne Farm
Friends of North Hayne Farm
Friends of North Hayne Farm
Following a challenging year and numerous requests from our animal loving visitors last year, we responded by setting up a simple donation page for those that wanted to help support the farm with donations for the animals. These amazing donations enabled us to not just feed and care for our huge range of farm animals but also to provide 'treats' and a much needed field shelter which was much appreciated during the cold start to 2021.
A number of our guests then went on to ask if they could go on to 'adopt' one of our animals for a year. After much thought and creative frenzy we have now made available an e-commerce website page that will make this possible and much easier to make donations (of any amount) together with a brand new adoption option that enables you to select either a standard or super adoption pack for the animal of your choice.
Over the last 12 months we have been taken aback by the support offered to our animals by our guests for which we are so very grateful and humbled.
We hope our new website entitled "Friends of North Hayne Farm" will provide you with a continued way to show your support and that perfect way to stay connected to your favourite animal/s following your stay with us .
Our animal adotpion packs also make a great gift idea for a special animal lover of any age who will then receive a special adoption pack in ther post with lots of great content.
For full details please see our friends of North Hayne Farm donation and adoption website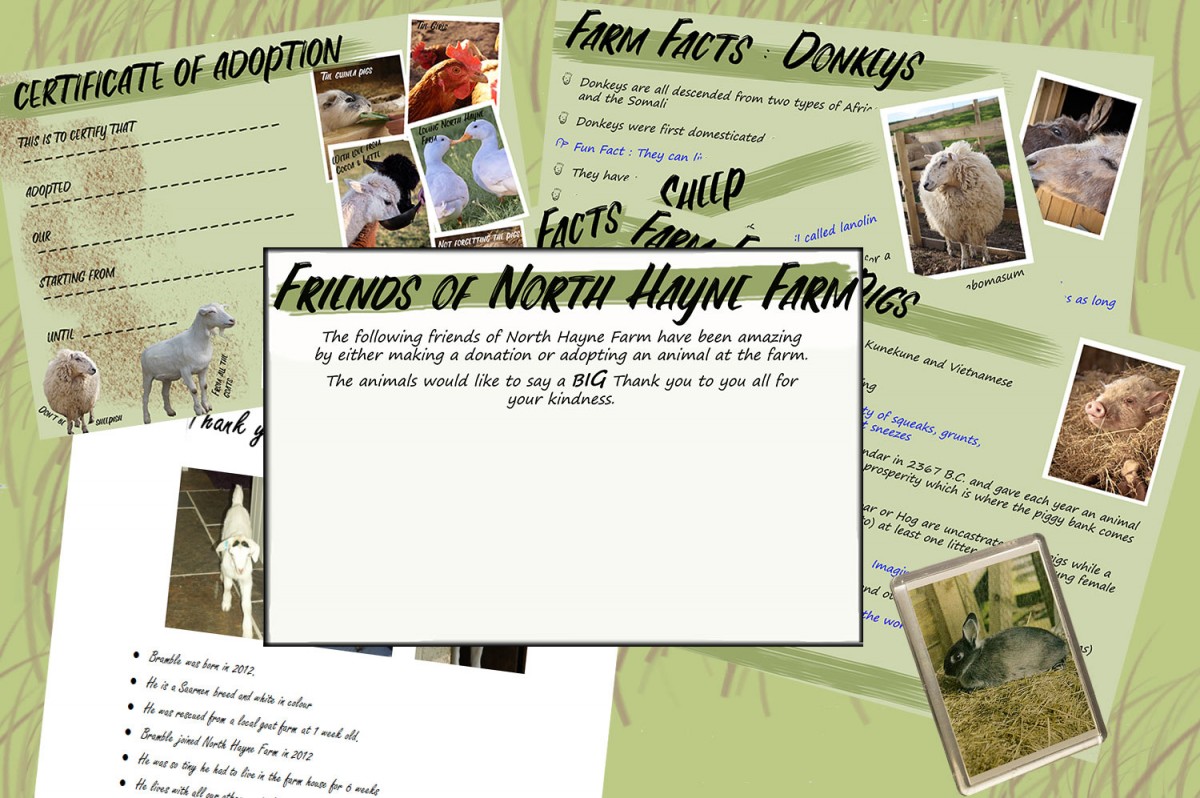 Posted on