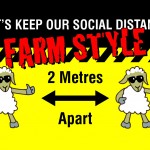 COVID-19 Update
COVID-19 Update
Following todays Government update for the new national tier system, we are working quickly to identify any bookings that might be affected.
There are new extensions to the support bubble definition which may help in a few cases to enable a holiday to continue with Grandparents or close friends.
Definitions (as @ 26/11/2020)
Support Bubble:
A support bubble is an exclusive close support network between two households. It means you can have close contact with that household as if they were members of your own.
From 2 December, you can form a support bubble with another household, if at least one has:
• Only one adult; (including a household where any children are under the age of 18)
• Only one adult carer (i.e. living with any additional adult(s) in the household that have a disability and require continuous care);
• A child under 1 (regardless of how many other adults are in the household); or
• A child under 5 with a disability that requires continuous care (regardless of how many other adults are in the household)
Childcare Bubble:
A childcare bubble is where one household links exclusively with one other household to provide informal childcare to a child or children aged 13 or under. They can provide the childcare in either or both of the homes from the 2 households.
Please contact us if you are in any doubt about your ability to travel due to current Government restrictions and we will look to help with moving your booking or issue you with a voucher (with extended validity).
If you are on Facebook, Instagram or Twitter we will be providing regular updates and trying to keep our guests informed and spirits up!
From everyone at North Hayne Farm
Stay safe and look after each other.
Posted on