We won Gold at Visit England !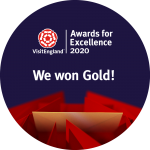 We won Gold at Visit England !
What an amazing evening
Sitting around a webcam in our best bib and tucker, Cheryl and I joined the zoom session that was to be our Visit England Awards night. A bottle or two of Champagne and nibbles helped to create a party atmosphere as we waited for Julia Bradbury to host the event.
Having been nominated for the Best Self Catering and Accommodation of the Year category for the Visit England Excellence Awards 2020 we had gone through a further judging process to finally become finalists. Top three in England.... not bad we thought!
There were 19 categories in total making up the evening, we were 12th. Finally our category was announced and we sat fully expecting Bronze but were so overwhelmed and completely speechless to be given Gold.
Cheryl was as excited and surprised as she was at the Visit Devon awards back in November last year and gave an emotional speech about why we do what we do.
Some times we just need to look after the little things to make a difference!
Our huge thanks to our amazing team, who fully deserve this prestigious accolade and to our families who continue to inspire us to be the best we can be.
This one is in memory of Farmer Reg who passed away this year.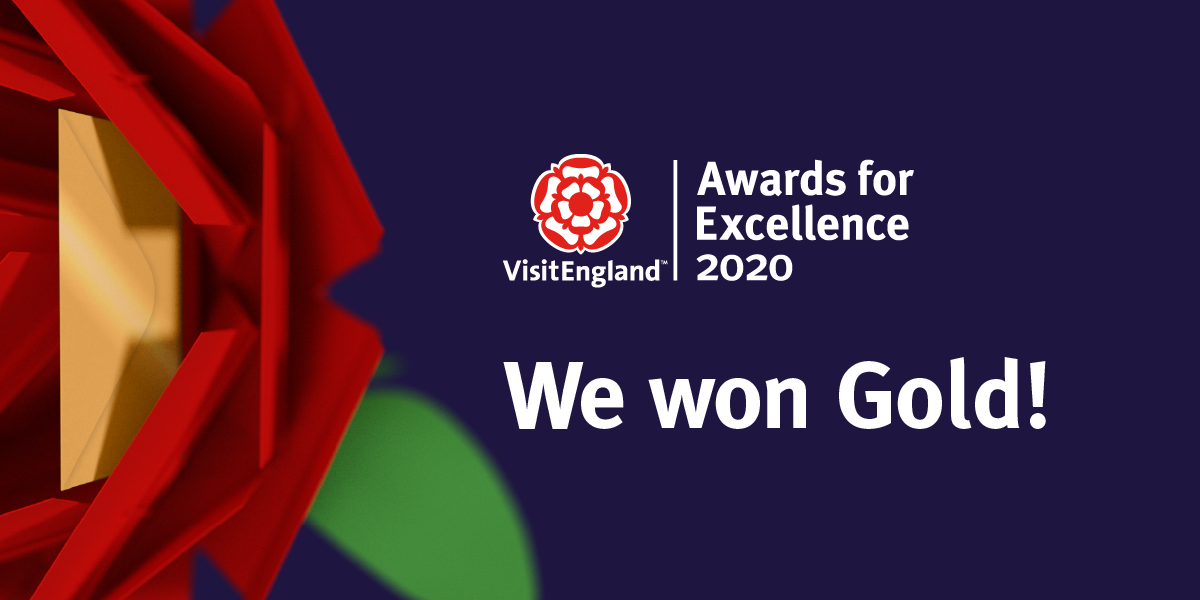 Posted on