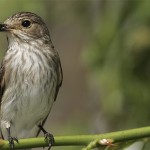 Bird Survey on the farm!
For those of you who enjoy the wildlife, you may be interested in the results of a bird survey conducted by a guest last year who was a real enthusiast and extremely knowledgeable.
Coming away on holiday is a great chance to experience nature as the environment is quiet (generally:) and we are lucky here at North Hayne, to be surrounded by huge numbers of trees, hedges, ponds and barns which our birds love...not to mention plenty of food supplied by our small farmers each day and from our "Feed the Birds" activity workshops which we run in the winter.
Last summer 28 different birds were spotted, we thought you may like to see which ones?
Swallow, Swift, House Martin, Buzzard, Grey Wagtail, Pied Wagtail, Jackdaw, Woodpigeon, House Sparrow, Chaffinch, Blackbird, Song Thrush, Wren, Robin, Pheasant!, Nuthatch, Jay, Willow Warbler, Cliff Chaff, Garden Warbler, Black Cap. Spotted Flycatcher, Partridge,Collard Dove, Blue Tit, Goldfinch, Tawny Owl.
We are sure there are more so would love to know if you can add to this list whilst you are with us, please do let us know if you can.
Posted on