For The Grownups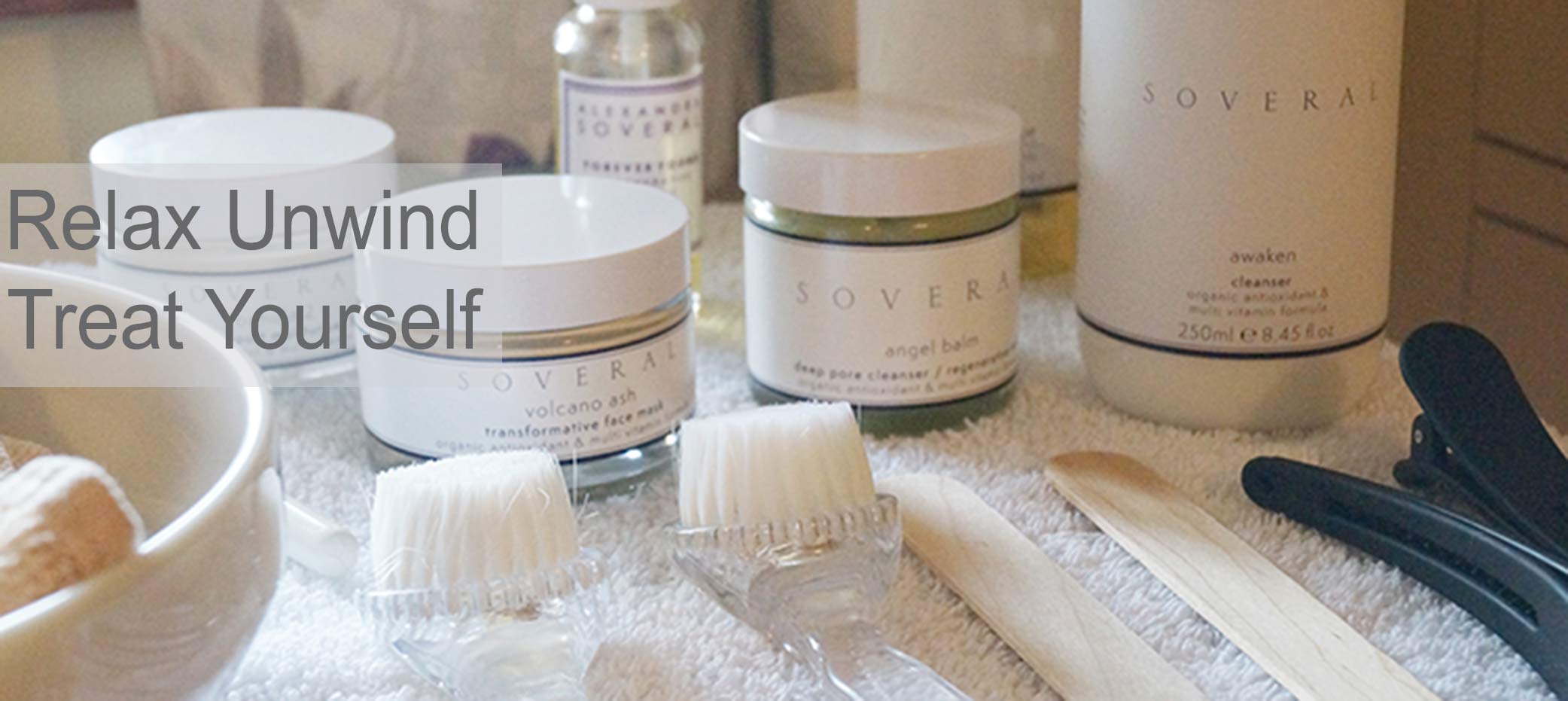 We are pleased to be able to offer a range of pampering treatments to help make your stay at North Hayne Farm as relaxing as possible. We have two qualified holistic therapists with appointments available throughout the week; mornings, afternoons, evenings and weekends by arrangement. All treatments are carried out in the comfort and privacy of your own cottage.
Lisa specialises in massage, aromatherapy, reflexology , ear candling and Indian head massage treatments. She is also a qualified `Massage in schools` instructor as well as being experienced in pre and post natal massage. BCMA Reg.
Beth specialises in facials, manicures and pedicures (level 2 and 3 trained) , childrens hand massage/mini manicures and is also a qualified make up artist.
Please ask for full details.
Relax, lay back and enjoy a little time for yourself with a fabulous treatment from our qualified Holistic Therapists.
Massage
Massage is probably the oldest and simplest of all health treatments and one many of us use instinctively. We rub our foreheads when we have a headache or stroke a childs head to comfort them.
Massage can be stimulating or soothing, depending on the strokes used. It can improve circulation and muscle tone, relax tense muscles and relieve stress and tension.
Based generally on Swedish massage techniques the treatment can also incorporate specialised massage and mobilisation techniques to help ease specific problems, such as backache and painful joints.
A massage lasts 1 hour (full body) or 30 minutes (back, neck and shoulder only).
As an alternative to the oil base which is normally used for massage why not try a soothing lotion, with Aloe Vera, Chamomile and Vitamin E - perfect after a day at the beach.
Prices
Full body (1 hour) £45.00
Back, neck and shoulders (30 minutes) £30.00
---
Aromatherapy Massage
Aromatherapy is the use of aromatic oils extracted from plants as a form of natural healing. These oils are known as essential oils.
Each essential oil has its own unique therapeutic properties, both physical and psychological. Some oils have beneficial effects on specific systems of the body, for example improving circulation or the function of the digestive system.
An aromatherapy treatment consists of a gentle massage using a blend of oils mixed to suit your specific needs at the time of your appointment.
An aromatherapy treatment lasts 1 hour (full body) or 30 minutes (back, neck and shoulder only).
Prices
Full body (1 hour) £45.00
Back, neck and shoulders (30 minutes) £30.00
---
Reflexology
Reflexology works on the principle that there are reflex points in the feet that correspond to different parts of the body. Reflexology treats the whole body by stimulating these reflexes.
During a treatment, various techniques are used to apply pressure to the reflexes on the foot. This pressure can stimulate the nerves that supply the body and also improve the circulation. This helps sufficient blood and nerve impulses to reach each part of the body, in order that it can function properly.
Preceded by a foot soak and ending with a massage, it is a very relaxing treatment which will also help relieve stress and tension.
A reflexology treatment lasts 45 minutes.
Prices
Reflexology (45 mins) £35.00
---
Indian Head Massage
Massage plays a central role in Indian family life with both men and women receiving regular head massages. Since being brought to the West, the traditional scalp massage has been extended to include the neck, upper back, shoulders and arms.
This treatment lasts approximately 45 minutes and is carried out seated and fully clothed. It is a surprisingly powerful treatment which can induce deep relaxation, often followed by increased energy levels.
A treatment usually ends with a procedure known as Chakra balancing. According to Ayurvedic tradition there are 7 primary Chakras (or energy fields) in the body. Balancing these Chakras helps to balance the flow of energy in the body, which has both a physical and emotional effect on the person. This can be omitted if you wish.
Prices
Indian Head Massage (30 mins) £30
---
Pregnancy Massage
Pregnancy is a time when your body is going through profound changes and massage can be particularly beneficial both physically and emotionally. Lying on your side, supported by pillows, this massage can help relax you and your baby as well as easing some of the discomforts pregnancy can bring, such as backache, leg cramps and swollen ankles.
This treatment lasts approximately 1 hour with a 15 minute pregnancy specific consultation.
Prices
Pregnancy Massage (1 hour 15 mins) £45
---
Post Natal Massage
Post natal massage can help restore pre-pregnancy physiology as well as easing any muscular or postural problems caused by labour, caring for a newborn and breastfeeding. In addition, it can help improve circulation and toning of the abdominal area.
Also, importantly, it gives the new mum some invaluable "me-time".
This treatment lasts approximately 1 hour or alternatively you can have a shorter treatment lasting 30 minutes.
Prices
Post Natal Massage (1 hour) £45
Post Natal Massage (30 mins) £30
---
Childrens Treatments
Our therapists can provide pampering treatments specifically tailored for your child. Alternatively, you could book them a mini lesson so they can pamper their family and friends!
This treatment lasts approximately 20 minutes.
Prices
Childrens Treatments (20 mins) £15
---
Classic Full Facials
Facials can help to hydrate, re-new stimulate and energise the skin, leaving you with a glowing, radiant and rejuvenated complexion.
Cleanse, exfoliate, relaxing massage, mask, tone and moisturise - A truly relaxing experience that naturally tones and firms the skin.
Choose from our extensive list when you arrive (this will be sent to you prior to arrival)
.NB Prices start at £45 for a 1 hour facial. All facials include a consultation and complimentary skin analysis.
---
Manicure
This will include a hand soak and lower arm massage, a file, cuticle work and Orly polish (optional) with base coat, 2 full coats and top coat. (45 mins) £30
---
Pedicure
This will include a foot soak and lower leg massage, a file, cuticle work and polish (optional) with base coat, 2 full coats and top coat. (45 mins) £30
---
If you are interested in discussing or booking this service then please contact us
NB All treatments are subject to availability and must be a minimum of 1 hour or 2 x 30 mins treatments please.
Cancellations with less than 24hrs notice will be charged at 50% of the listed prices.